How to play Dragon Tiger?
Dragon Tiger is a game that mainly appeals to Asian players. Especially in online casinos, it is a game that can be played faster than outside and you can play live with the dealer in real-time. In this game, players do not have to compete with the banker. This style of play is similar to Baccarat. Players have to guess which side will have the larger point. Some people even compare this game to the casino war. This is because once the cards have been dealt with both Dragon and Tiger, no additional cards will be drawn.
Let's learn more about the game in detail!
To play, players must place their bets on either Dragon or Tiger before the match, or if you want you can bet on both sides. You can also place bets on the Tie besides those two sides. The dealer will then deal the card face up to both Dragon and Tiger sides. There is nothing more to do in this game. The side which has the larger sum of the Cards' point will win. However, there are some rules to know.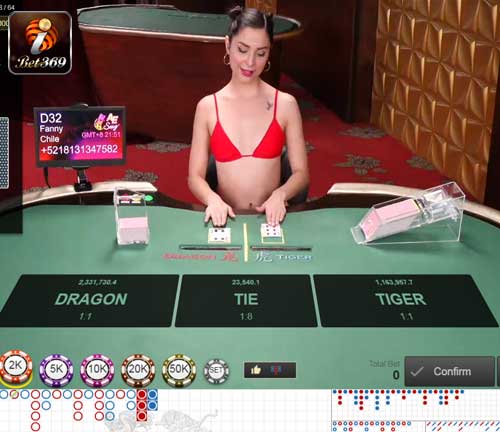 Ace (A) cards are considered low cards and if both sides have the same point, they are considered as Tie. Also, there is no special rule to remember. Therefore, it is very popular for both beginners and experienced players because it is very simple and very easy to play.
Before dealing with the cards, the players have to place the bets on Dragon or Tiger or Tie as they want. If the value of the cards dealt is the same, it is considered a tie, and its payout rate is 8: 1, just like in Baccarat. But, since betting on the Tie gives the casino 32.7%, it is a good idea to avoid betting on the tie if possible.
So, let me introduce other options for players who don't like having not too many options. In addition to winning and losing bets, you can also bet on Big, Small, Odd, Even for each side. Big, Small is the guess on that the sum of the cards' point of the side you bet on will be greater than 7 or less than 7. If the sum is 7, you will lose the game. Odd, Even is a bet on whether the sum of the card point of the side you bet is even or odd.
So, if you want to play this simple and easy game with the feeling of being in a casino with players from all over the world, just come to ibet369!